Underwater Lighting
Posted by

opt

on

Tuesday, 15 July 2014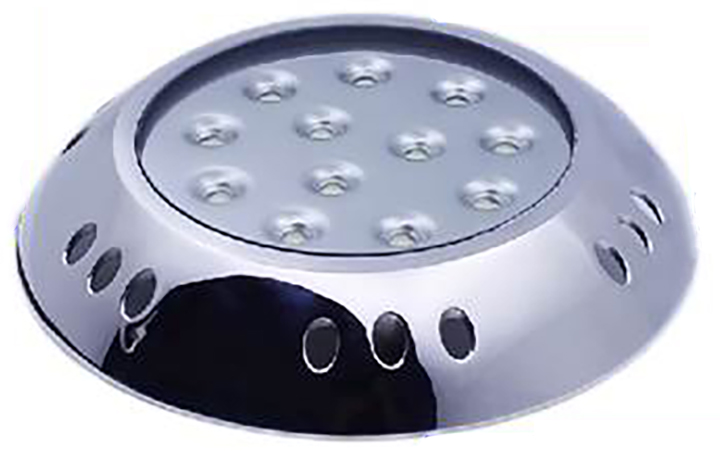 The Model OPT-HPL underwater lighting system is the perfect compliment to the OPT-06 OceanCam. Its high-powered LED modules produce a large quantity of warm white light while minimizing the power supply requirements. One to four modules can be employed. Each module has 12 high-power LEDs. This allows almost the full working range of the camera to be illuminated. The light modules generate 40 foot-candles of illumination when measured at one meter. The LEDs provide an effective lighting range of 3-4 meters from the camera.
Each OPT-HPL lighting module emits 60 watts of white light covering 100-degrees in both horizontal and vertical directions. The highly compact modules can be daisy-chained to cover a wider area. The system can support up to four modules over a single underwater power cable. Wet-mateable connectors can also be employed to connect lights directly to cameras, thus additional cabling to the surface is not required.
Each LED module has a 316 marine-grade stainless steel housing with temper glass lenses and is rated to 180 feet (55 meters) or more. Designed with overheating and reverse connection protection, the lights operate within a wide 10~30 VDC range making possible longer cable installations and operation from batteries.
Designed for vibration and shock resistance, the lighting is intended for long-term underwater deployment. In addition, the lights are coated with a special anti-biofouling protective film that maximizes the long-term performance of underwater lights. The eco-friendly foul-release coating enhances luminosity by increasing emitted light organization while decreasing its scatter. The nontoxic release coating prevents barnacles and algae from colonizing on underwater surfaces.
The lighting modules require a 12-24 VDC power supply delivered via a hybrid network/power cable or over a separate underwater power cable. The on-board controller, mounted inside the housing, allows for remote network control of the lights with ON/OFF settings. The six LEDs are mounted on a heat sink and the horizontal and vertical angle of light spread per module is more than 100 degrees. Overlap between multiple modules ensures a more uniform light coverage.
With high luminous efficiency and more than 50,000 hours of product life, the OPT-HPL can operate underwater for years with minimal maintenance. Off camera mounting is recommended in order to illuminate an area and minimize phytoplankton swarms. An underwater power cable up to a maximum length of four meters can be employed to place the lights off the camera and near the viewing area.
Features
Remote control switching (ON/OFF) via camera over the Internet (some models)
Lumen maintenance of greater than 70% after 50,000 hours
Correlated color temperatures (CCT) from 2600 K - 10,000 K
Excellent white point stability over time
RoHS-compliant
Specifications
System power supply: 1.2 amp @ 10-30 VDC
Controller supply voltage range: 24 VDC
Illumination: 40 foot-candles @ 1 meter
High beam load: 60 watts maximum
Light module power: 800 mA @ 24 VDC
Emitter light spread: 100° spread